McGriff Insurance Services Broker William Glass Recognized as a 2020 Employee Benefits Power Broker
William Glass, Senior Vice President, McGriff Insurance Services
William Glass knows how to not only think outside the box, but he also knows when a client isn't ready for out-of-the-box thinking.
"He's as entrepreneurial as you want to get," said Tanya Saffadi, VP of human resources for Westminster Management, a Kushner Company. "He's happy to show you how to do the more entrepreneurial things and things that might be a little more risky, but he'll then put the pieces in place to mitigate some of that risk."
Glass is also good at gauging the client's appetite for innovation. "He's good at understanding the client and the company and how ready are they for it," said Saffadi.
"Some people like the little bit safer route, and he's good at gauging who's ready. He's also really good at planning forward. I don't want to just plan for the year, I like planning out further, and he's good at doing that."
"Will takes a big-picture approach and has always been willing to consider out-of-the-box options," said a client. "He also has a fabulous team working with him. He is the most knowledgeable broker I've ever worked with. He is creative and open minded."
That depth of knowledge helps him break things down for clients: "It is a very complex business and he is able to communicate those complex pieces in a way that is not that complicated," said Saffadi.
"He's able to translate complex formulas and the way things are funded and the actuarial numbers [and] explain it to the lay people who don't understand it."
2020 Employee Benefits Power Broker Winners and Finalists
---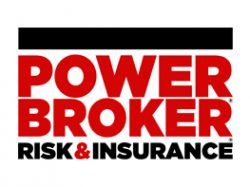 What is a Power Broker?
A Risk & Insurance Power Broker® is an individual who stands out among their peers for the exceptional client work they delivered over the past year. While brokers play many key roles in the insurance industry and risk profession, a Power Broker® award recognizes problem solving, customer service and industry knowledge.
Our goal is to broadly recognize and promote outstanding risk management and customer service among the brokerage community.
Who selects the winners?
Power Brokers are selected by risk managers based on the strength of the testimonials they provide to a team of 15 Risk & Insurance editors and writers.