Marsh McLennan Agency Broker Charlie Holderness Recognized as a 2023 Hospitality Power Broker
Charlie Holderness, Strategic Account Executive, Marsh McLennan Agency
Educating the client. Applying a painstaking approach to crafting policies that suit the needs of an insured's business. Getting answers in response to client inquiries at the double-quick.
These are the traits of a Power Broker®, and Charlie Holderness brings them to the table, reliably, his clients say.
"Charlie helped us this past year see a massive cost savings by combining some of our insurance needs that we had spread out," said one client.
"He often suggests new offerings to us for potential risk situations we could face in our business."
Another client said Holderness helped patch up a train wreck left by a previous broker: "Working with Charlie has been a stark contrast from our last broker, who split our account across four offices and three time zones with no single person taking the lead. The result was a disjointed mess," said this relieved customer.
Holderness had even more cleanup to do.
"The year before Charlie took over, our cyber liability policy renewed with a massive premium increase. We felt completely blindsided and did not understand where it was coming from," the client said.
"Charlie helped us review our prior applications and noted several inconsistencies that were driving the increases, as well as opportunities to better describe our existing risk mitigation efforts and implement new ones," said the client, clearly appreciative of the difference Holderness makes.
"He has proposed solutions for our professional liability policy that we have never considered," said yet another client.
2023 Hospitality Power Broker Winners and Finalists 
---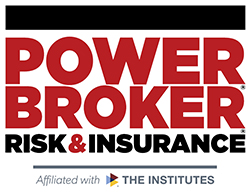 What is a Power Broker? 
A Risk & Insurance Power Broker® is an individual who stands out among their peers for the exceptional client work they have delivered over the past year. While brokers play many key roles in the insurance industry and risk profession, a Power Broker® award recognizes problem solving, customer service and industry knowledge. 
Our goal is to broadly recognize and promote outstanding risk management and customer service among the brokerage community. 
Who selects the winners? 
Power Brokers are selected by risk managers based on the strength of the testimonials they provide to a team of 15 Risk & Insurance editors and writers.