Marsh Broker Stephen Wattman Recognized as a 2022 Environmental Power Broker
Stephen Wattman, Vice President, Marsh
Consistent results have made Stephen Wattman a trusted broker for his clients. 
For a manufacturer, Wattman helped place coverage for a project on a Superfund site that raised immediate issues after a contractor began working on the site without the needed insurance, said a risk manager for the manufacturer.
"Stephen was able to go to market and obtain quotes not only for the required insurance but also for the insurance that we, as a company, were looking to have in place to build a sufficient buffer for our balance sheet," the risk manager said. "In fact, Stephen was able to go to a market that previously turned down coverage for the contractor and negotiate a placement for an entire tower through just them."
What was particularly impressive, the risk manager said, was the short time frame in which Wattman had to work. Wattman also devised a solution with built-in flexibility in case issues arose in the early phases of the project. "There were several other projects I have worked on with Stephen, all with similar results," the risk manager said.
Another client, a utility company, wasn't sure it would be able to get the environmental coverage it needed ahead of an acquisition, said the company's risk manager. But Wattman made it look easy. 
"He just went and did it so quick and really understands what a difficult process this is for us," the risk manager said. "He's instilling confidence that we will get this done."
2022 Environmental Power Broker Winners and Finalists 
---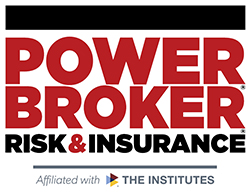 What is a Power Broker? 
A Risk & Insurance Power Broker® is an individual who stands out among their peers for the exceptional client work they delivered over the past year. While brokers play many key roles in the insurance industry and risk profession, a Power Broker® award recognizes problem solving, customer service and industry knowledge. 
Our goal is to broadly recognize and promote outstanding risk management and customer service among the brokerage community. 
Who selects the winners? 
Power Brokers are selected by risk managers based on the strength of the testimonials they provide to a team of 15 Risk & Insurance editors and writers.