Marsh Broker Sarah Griffith Recognized at a 2023 At Large Power Broker
Sarah Griffith, Senior Vice President, Marsh
The markets may not always be ready for the solutions proposed by Sarah Griffith. Nonetheless, she is consistently able to go and get them, said the former senior legal counsel at a fast-growing company.
"She was persistent, polite and professional, and that was critical to us as we entered our most tumultuous times," said the former legal counsel who is now at a smaller startup.
Griffith came to the company as its insurance needs were growing. But she was not focused just on making sales; she became a true partner to the company, offering advice on key policies such as employment practices liability and directors and officers.
"She treated the whole patient," the executive said. "She did not fit in the 'insurance box.' She fit in the 'this woman's a consultant to the business box.' "
Another client counted on Griffith last year as it went through an acquisition spree. Griffith developed an innovative model to integrate insurance policies and identify opportunities for cost savings said a representative of the company's legal department.
"She's been a very significant aspect of our comfort with the insurance component of any acquisitions but also of our programs globally," the rep said.
The rep also appreciated Griffith's responsiveness, particularly in the critical days leading up to a deal's close. "Questions will come up very last minute and unexpectedly," the rep said.
"And to have a broker that's available at any given time to answer those questions – ASAP – it really is a blessing."
2023 At Large Power Broker Winners and Finalists
---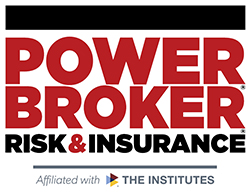 What is a Power Broker?
A Risk & Insurance Power Broker® is an individual who stands out among their peers for the exceptional client work they have delivered over the past year. While brokers play many key roles in the insurance industry and risk profession, a Power Broker® award recognizes problem solving, customer service and industry knowledge.
Our goal is to broadly recognize and promote outstanding risk management and customer service among the brokerage community.
Who selects the winners?
Power Brokers are selected by risk managers based on the strength of the testimonials they provide to a team of 15 Risk & Insurance editors and writers.