Marsh Broker Robert Mazzaro Recognized as a 2020 Real Estate Power Broker
Robert Mazzaro, Managing Director, Marsh
It was not standard work for an insurance broker, but Robert Mazzaro worked with his client Vornado Realty Trust to strengthen its New York-based real estate company's contracting process, in part by ensuring contracts contained up-to-date insurance language.
The company's vice president of risk management, Jim Iervolino, knew he could count on Mazzaro — even though the situation required Mazzaro to go above and beyond a typical broker's role.
But that's Mazzaro's norm, Iervolino said.
"Bob has been a partner who has gone above and beyond," he said. "I never feel that when I'm working with Bob that I'm being broked. It is always a feeling of partnership."
Other clients offered similar praise: "He is by far the best casualty broker I have ever worked with," a real estate risk manager said. Mazzaro recently came through for this risk manager's company when its liability insurer balked at covering recently constructed vacant properties under a master policy.
"Bob was successful in working with the insurers to create levels of pricing based upon the leasing and security status, which allowed us to not have to seek alternative means of insuring these properties," the risk manager said.
"Over time, Bob was able to convince them that these levels were not necessary. We were able to continue to insure these properties at the program rate, which generated a large savings to the properties."
2020 Real Estate Power Broker Winners and Finalists
---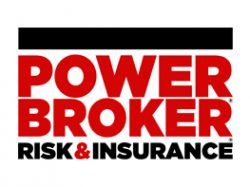 What is a Power Broker?
A Risk & Insurance Power Broker® is an individual who stands out among their peers for the exceptional client work they delivered over the past year. While brokers play many key roles in the insurance industry and risk profession, a Power Broker® award recognizes problem solving, customer service and industry knowledge.
Our goal is to broadly recognize and promote outstanding risk management and customer service among the brokerage community.
Who selects the winners?
Power Brokers are selected by risk managers based on the strength of the testimonials they provide to a team of 15 Risk & Insurance editors and writers.