Marsh Broker Phil Educate Recognized as a 2020 At Large Power Broker
Phil Educate, Vice President, Claim Advocate, Marsh
Many brokers like to market themselves as claims advocates, but not all of them actually walk the talk. Phil Educate is a vice president and claim advocate at Marsh. His clients say that he surely deserves the job title.
"Phil definitely fights for our company, and I appreciate that," said Meegan Alexander, a claim analyst at Hunt Consolidated.
In the past year, Educate has helped Alexander to solve a disagreement with adjusters regarding a change of the company's name after a policy was signed. He is assertive when called for, pushing back on the adjusters when they were putting more pressure on the company, she said.
Clients noted that, in addition to dealing with stubborn adjusters, Educate also spends much time making their lives easier. The risk manager of an energy company said that Educate takes care of bureaucratic steps when there is a claim involving the firm's huge liability program, which involves dozens of carriers. "It saves me a lot of time," said the risk manager.
"Phil helped us to create a master spreadsheet to track our general liability claims," Alexander added. "It has made the process much easier for us, as all we have to do is to open the spreadsheet and see where all the claims stand as of today."
"He is very professional and always available," added Sherice Rivas, the corporate claim manager at Superior Construction.
2020 At Large Power Broker Winners and Finalists
---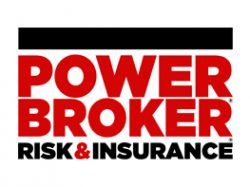 What is a Power Broker?
A Risk & Insurance Power Broker® is an individual who stands out among their peers for the exceptional client work they delivered over the past year. While brokers play many key roles in the insurance industry and risk profession, a Power Broker® award recognizes problem solving, customer service and industry knowledge.
Our goal is to broadly recognize and promote outstanding risk management and customer service among the brokerage community.
Who selects the winners?
Power Brokers are selected by risk managers based on the strength of the testimonials they provide to a team of 15 Risk & Insurance editors and writers.