Marsh Broker Nicole Sivieri Recognized as a 2022 At Large Power Broker
Nicole Sivieri, Vice President, Shared Economy & Mobility,
 

Marsh

Autonomous vehicles are one of the newest and fastest growing insurance markets. That's why it's key as a broker to keep up with all the latest risks and developments affecting the market.

When Nicole Sivieri was approached by one such client that operates in the space to scale up its insurance program from a small business package policy to a $160 million tower in a hard market where 40% to 60% rate increases were standard, she was able to do so thanks to her in-depth market knowledge.

Then, at the new renewal in 2021, she went one step further, securing $230 million-plus in capacity, expanding the line share of almost every market and partnering with insurers that had never written autonomous vehicle risk before.

Sivieri also negotiated a 30%-plus rate decrease for the lead umbrella coverage and improved terms and conditions on the company's bespoke lead umbrella form.

In addition, she secured improved contract certainty within the excess casualty program by moving each insurer to Marsh's XSellence form, ensuring follow-form coverage throughout the tower. She also resolved a stacking dispute a Bermuda insurer had with the firm's parent company, thus securing $25 million in additional capacity.

Another autonomous driving client, said, "Nicole is extremely diligent, effective at getting things done and never shies away from responsibility. In addition, her openness to questioning the status quo makes her an ideal partner."

2022 At-Large Power Broker Winners and Finalists 
---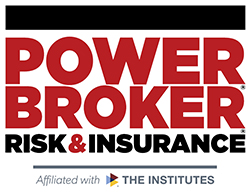 What is a Power Broker? 
A Risk & Insurance Power Broker® is an individual who stands out among their peers for the exceptional client work they delivered over the past year. While brokers play many key roles in the insurance industry and risk profession, a Power Broker® award recognizes problem solving, customer service and industry knowledge. 
Our goal is to broadly recognize and promote outstanding risk management and customer service among the brokerage community. 
Who selects the winners? 
Power Brokers are selected by risk managers based on the strength of the testimonials they provide to a team of 15 Risk & Insurance editors and writers.