Marsh Broker Maureen Gorman Recognized as a 2020 At Large Power Broker
Maureen Gorman, Managing Director, Marsh
Thanks to Maureen Gorman's background as a former underwriter and reinsurance broker, she has been instrumental in securing the best coverage for her clients. One of her major captive clients has a highly sophisticated program with a structure that is unique in the market.
As a result, Gorman has adopted a highly coordinated and global marketing approach in order to maximize market penetration when buying re-insurance for her client. She has worked tirelessly through protracted conversations to secure the best possible renewal and continued to identify and bring new and expanded capacity onto an already mature program with big names on it.
Gorman also provided detailed examples and visuals to the underwriters to help them understand the program's complexities, enabling her client to continue to expand capacity. The client said: "Maureen understands how business gets transacted and what drives the markets. She can explain the complexities of our program and that, in turn, helps to ensure that we achieve the desired outcomes.
"Because she can put herself in the underwriters' shoes, she can anticipate what they need in order to fully support our coverage needs as they continue to evolve and expand as an organization."
Gorman also heads the Marsh Panel Counsel, a group of key directors' and officers' carriers, Marsh brokers and claims advocates, and leading securities attorneys.
2020 At Large Power Broker Winners and Finalists
---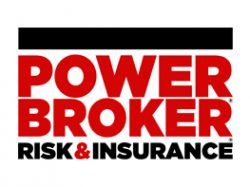 What is a Power Broker?
A Risk & Insurance Power Broker® is an individual who stands out among their peers for the exceptional client work they delivered over the past year. While brokers play many key roles in the insurance industry and risk profession, a Power Broker® award recognizes problem solving, customer service and industry knowledge.
Our goal is to broadly recognize and promote outstanding risk management and customer service among the brokerage community.
Who selects the winners?
Power Brokers are selected by risk managers based on the strength of the testimonials they provide to a team of 15 Risk & Insurance editors and writers.