Marsh Broker Lori Freedman Recognized as a 2022 At Large Power Broker
Lori Freedman, Senior Vice President, Marsh
When the water pipes of a children's shelter, Safe Alliance, in Austin, Texas were frozen by Winter Storm Uri and then broke, it caused widespread flooding and property damage, with residents having to be evacuated immediately.
Knowing that the storm was coming, Lori Freedman had already contacted the local restoration company to make sure she had the necessary protocols and contact information available for her client in the event assistance was needed.
When the worst happened, she was able to get the restoration firm out immediately, while escalating the claim with the insurer so repairs could be carried out straight away without having to wait for an inspection.
Added to that, the shelter had to file a vandalism claim, which Freedman escalated too. She also helped it obtain the necessary information to substantiate a business interruption claim, which yielded $152,244 in recovery for its business income loss.
Aja Gair, COO, Safe Alliance, said, "Lori ensured that we had contractors onsite as quickly as possible doing mold remediation and assessing the damage. She jumped in right away to personally handle all the nitty-gritty details of the claim and made sure that we were reimbursed for business interruption losses."
Another client, Aaron Richardson, executive leader, Whole Foods Market, said, "I sleep a lot better at night knowing that Lori's eyes are on our files. Her vigilance has been invaluable in containing or preventing large losses."
2022 At-Large Power Broker Winners and Finalists 
---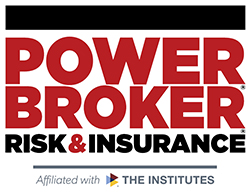 What is a Power Broker? 
A Risk & Insurance Power Broker® is an individual who stands out among their peers for the exceptional client work they delivered over the past year. While brokers play many key roles in the insurance industry and risk profession, a Power Broker® award recognizes problem solving, customer service and industry knowledge. 
Our goal is to broadly recognize and promote outstanding risk management and customer service among the brokerage community. 
Who selects the winners? 
Power Brokers are selected by risk managers based on the strength of the testimonials they provide to a team of 15 Risk & Insurance editors and writers.