Marsh Broker James Vetter Recognized as a 2020 Environmental Power Broker
James Vetter, Managing Director, Marsh
One of James Vetter's clients described him as "the best broker for identifying environmental risk and placing insurance."
When one of his clients wanted to be released from environmental obligations by the EPA, Vetter was able to help them get it done.
"That's basically unheard of," his client said. "He knows the sector extremely well, and he's incredibly fast at turning things around. He can wade through very difficult and unique situations."
Another client sought to purchase a facility that had received an EPA 104(e) notice for a creek adjacent to its property. Since the notice had been received before the client had a pollution legal liability policy in place, it would likely have been excluded from coverage.
Vetter crafted a solution that quickly helped get a cost cap. He brought carriers on at the beginning of the process so they could understand the likely allocation from the beginning. This helped the carriers build trust with his client and they were able to offer the client a workable quote.
His client called the deal a "spectacular success" and praised Vetter for "earning his reputation the hard way."
"I've dealt with a lot of different insurance brokers, and there's absolutely no comparison to James and what he's able to deliver," a client said.
2020 Environmental Power Broker Winners and Finalists
---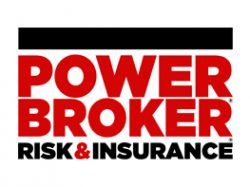 What is a Power Broker?
A Risk & Insurance Power Broker® is an individual who stands out among their peers for the exceptional client work they delivered over the past year. While brokers play many key roles in the insurance industry and risk profession, a Power Broker® award recognizes problem solving, customer service and industry knowledge.
Our goal is to broadly recognize and promote outstanding risk management and customer service among the brokerage community.
Who selects the winners?
Power Brokers are selected by risk managers based on the strength of the testimonials they provide to a team of 15 Risk & Insurance editors and writers.