Marsh Broker Herman Brito Recognized as a 2020 Marine Power Broker
Herman Brito, SVP, NY Cargo Hub Leader, Marsh
Herman Brito was new to a large program of global cargo coverage for a multinational client.
His predecessor had retired, and Brito was thrust into the crucible of insurance companies fleeing the marine sector. His client had high-value goods that were sensitive to temperature and other factors.
"Herman went to the market for us," said the director of risk management.
"He put together a wonderful package explaining our big and complex exposures. We have a good corporate reputation but massive volumes of shipments to all parts of the world with significant risks of loss or degradation. Thanks to his high-quality analytics, we got quite a few quotes.
"They were in the same ballpark but not apples-to-apples. Determining which to accept was a very heavy lift, requiring lots of intellectual capital on a very compressed timetable.
Herman got it done, and the new program actually ended up being a little less expensive."
World-wide trade was also the challenge for another client.
"We have a global marine cargo program and had a challenge of individual subsidiaries in different countries going off and doing their own thing," said the treasurer of the corporate parent.
"Herman put in place for us a full global program covering 23 countries with one carrier. That saved us a lot of money."
2020 Marine Power Broker Winners and Finalists
---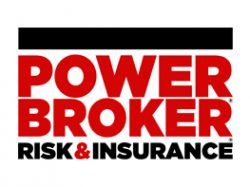 What is a Power Broker?
A Risk & Insurance Power Broker® is an individual who stands out among their peers for the exceptional client work they delivered over the past year. While brokers play many key roles in the insurance industry and risk profession, a Power Broker® award recognizes problem solving, customer service and industry knowledge.
Our goal is to broadly recognize and promote outstanding risk management and customer service among the brokerage community.
Who selects the winners?
Power Brokers are selected by risk managers based on the strength of the testimonials they provide to a team of 15 Risk & Insurance editors and writers.