Marsh Broker Fiona Terry Recognized as a 2022 At Large Power Broker
Fiona Terry, Multinational Leader, SVP, Marsh
Versatility is a key trait for a broker. It's one that Fiona Terry thankfully possesses in abundance, working across multiple industries and companies. 
Facing a hard market, with stricter underwriting guidelines, she worked with her client, a pulp and paper manufacturer, ahead of renewal to determine the various amendments that needed to be presented in its schedule of values.
As a result of regular, consistent and frank messaging to the underwriter, Terry secured favorable deductibles and valuations, and stable pricing.
The client said, "I have known Fiona for so long and trust her implicitly to get everything right, all of the time. That's invariably what she does." 
For another client, a meat processing company, she was engaged to place its programs after its first acquisition in Canada.
But two days before its property renewal, Terry was advised the primary insurer was not going to renew the program. However, with the support of placement specialists ready to pivot and provide a new solution, she found new insurers at a reasonable price.
Terry has also helped another client, a water and waste management firm, to regularly place project-specific insurance in a short time frame.
The client said, "Without a shadow of a doubt, Fiona is the best broker I have ever dealt with. She's so client-focused, always available when I need her, and gets back to me promptly every time." 
2022 At-Large Power Broker Winners and Finalists 
---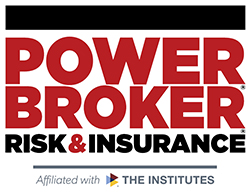 What is a Power Broker? 
A Risk & Insurance Power Broker® is an individual who stands out among their peers for the exceptional client work they delivered over the past year. While brokers play many key roles in the insurance industry and risk profession, a Power Broker® award recognizes problem solving, customer service and industry knowledge. 
Our goal is to broadly recognize and promote outstanding risk management and customer service among the brokerage community. 
Who selects the winners? 
Power Brokers are selected by risk managers based on the strength of the testimonials they provide to a team of 15 Risk & Insurance editors and writers.