Marsh Broker Edward Atherton Recognized as a 2020 At Large Power Broker
Edward Atherton, Managing Director, Marsh
With property insurance turning ever more challenging for buyers, brokers need to show their value by finding creative solutions to mitigate premium increases and keep coverage as broad as possible. Edward Atherton did just that.
Atherton's skills were praised by the risk manager of a large multinational group with a significant catastrophic exposure in the Pacific Northwest. He highlighted Atherton's ability to use data and modeling tools to piece together a complicated program that engaged markets all around the world in order to increase earthquake capacity by more than 10%.
Rob DelPriore, EVP and general counsel at Mid America Apartment Communities, stressed how Atherton managed to find enough catastrophic capacity, at reasonable prices, even for a company that has been particularly affected by the hardening market.
"Ed has come to us with structuring ideas, he has looked at the insurance policies to make sure that we have the right terms and conditions for what we want and that we are properly covered, not only at the placement, but with updates on a regular basis about the state of the market," DelPriore said.
Atherton also provided ideas to the company on how it could assuage the market's fears and obtain better prices and conditions. The company owns an $11 billion portfolio of apartments, with a significant share of properties located in areas exposed to earthquake and wind.
2020 At Large Power Broker Winners and Finalists
---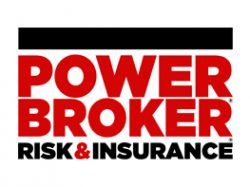 What is a Power Broker?
A Risk & Insurance Power Broker® is an individual who stands out among their peers for the exceptional client work they delivered over the past year. While brokers play many key roles in the insurance industry and risk profession, a Power Broker® award recognizes problem solving, customer service and industry knowledge.
Our goal is to broadly recognize and promote outstanding risk management and customer service among the brokerage community.
Who selects the winners?
Power Brokers are selected by risk managers based on the strength of the testimonials they provide to a team of 15 Risk & Insurance editors and writers.