Marsh Broker Daniel Kendrick Recognized as a 2020 Construction Power Broker
Daniel Kendrick, Vice President, Marsh
Daniel Kendrick is a client advocate who doesn't take no for an answer from insurers and produces results faster than clients expect.
Allison Hoffman, insurance manager at Keller Foundations, saw that with three recent tough projects. She relied on Kendrick to place them within days, rather than months, to prevent losing clients or facing riskier work.
With one risk, Kendrick performed the impossible, Hoffman said.
He "provided me a quote with a good, reputable carrier, a low deductible and all of the right coverages — even after 30 markets tried to turn us down, and all more quickly than I've ever seen for a project of this size and type."
Steve Blarr, general counsel, director of enterprise risk management and SVP at Weston Solutions Inc., said Kendrick "does not allow Weston to have troubling insurance or risk management problems."
For example, Weston previously had to pay its Defense Base Act insurance premium up front to cover Weston on projects at U.S. installations overseas.
But some projects are cancelled or significantly delayed due to government-funding issues.
While the DBA insurer audits Weston's coverage payments annually, Weston still had to wait long periods for refunds and then lost portions of them because of minimum premium charges.
To mitigate that problem, Kendrick negotiated with the insurer to allow Weston to pay a minimum premium upfront and then square up with the insurer at audit, while keeping rates flat, Blarr noted.
2020 Construction Power Broker Winners and Finalists
---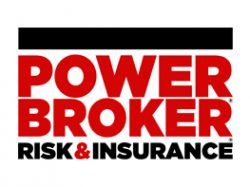 What is a Power Broker?
A Risk & Insurance Power Broker® is an individual who stands out among their peers for the exceptional client work they delivered over the past year. While brokers play many key roles in the insurance industry and risk profession, a Power Broker® award recognizes problem solving, customer service and industry knowledge.
Our goal is to broadly recognize and promote outstanding risk management and customer service among the brokerage community.
Who selects the winners?
Power Brokers are selected by risk managers based on the strength of the testimonials they provide to a team of 15 Risk & Insurance editors and writers.