Marsh Broker Anthony Walker Recognized as a 2022 Manufacturing Power Broker
Anthony Walker, Managing Director, Marsh
In the industry, there is an expectation that once you become engaged in a claim, you apply your expertise to provide the best solution to your clients daily.
This is the backbone of Anthony Walker's role. Walker's objective with each of his clients is to protect the company's assets in the management of the designated claim service provider.
"Anthony is our point of contact with Marsh for our casualty program related to claims management," said Lara Baugh, director of risk management at Deere & Company.
"His expertise has been of high value and he is someone that I can rely on to ask good questions, provide insight and be there when we need a helping hand. He is an asset to Marsh and a credit to his profession."
Walker takes full advantage of his years of claim management experience to deliver results his clients expect on complex claims. He also stays abreast of ever-changing workers' compensation laws across the country by receiving updated communications from defense counsel and actual case management.
Laura Meade, director of risk management at Telephone Data and Systems, said: "Although Anthony's dedication and work ethic never waivers from client to client, he tailors his approach to each situation. He continually looks for process improvements, keeps his clients up to date on claims trends and ensures any claims processes are built with evolution in mind."
2022 Manufacturing Power Broker Winners and Finalists
---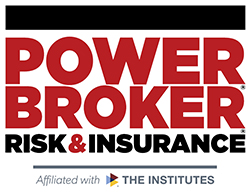 What is a Power Broker?
A Risk & Insurance Power Broker® is an individual who stands out among their peers for the exceptional client work they delivered over the past year. While brokers play many key roles in the insurance industry and risk profession, a Power Broker® award recognizes problem solving, customer service and industry knowledge.
Our goal is to broadly recognize and promote outstanding risk management and customer service among the brokerage community.
Who selects the winners?
Power Brokers are selected by risk managers based on the strength of the testimonials they provide to a team of 15 Risk & Insurance editors and writers.