Marsh Broker Andrew VanArsdale Recognized as a 2022 International Power Broker
Andrew VanArsdale, Senior Vice President, Marsh
Streamlining processes for clients with complex challenges is all in a day's work for Andrew VanArsdale.
The insurance programs for one client operating internationally have grown over the past five years to include admitted coverage for more than 1,000 hotels operating in more than 100 countries.
"Andrew has been a key strategic partner in developing insurance market intelligence for our current international footprint as well as for potential new markets where we may expand in the future," the client said.
VanArsdale helped the client create a database detailing customary levels of insurance by country for various types of vendors.
"We contract with thousands of suppliers and vendors around the world where evaluating adequate insurance limits and terms and conditions was taking significant time, energy and effort," the client noted. "This [database] has been instrumental in our risk management framework and has allowed us to simplify the contracting process while providing adequate protection for our organization."
VanArsdale strives to make life easier for clients operating in many countries with different cultures, ways of doing business and legal systems. He also is the eyes and ears of his clients regarding insurance and regulatory changes and current events that may drive a client's business decisions or their risk appetite.
2022 International Power Broker Winners and Finalists
---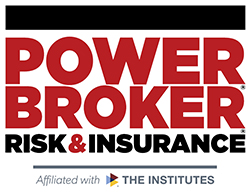 What is a Power Broker?
A Risk & Insurance Power Broker® is an individual who stands out among their peers for the exceptional client work they delivered over the past year. While brokers play many key roles in the insurance industry and risk profession, a Power Broker® award recognizes problem solving, customer service and industry knowledge.
Our goal is to broadly recognize and promote outstanding risk management and customer service among the brokerage community.
Who selects the winners?
Power Brokers are selected by risk managers based on the strength of the testimonials they provide to a team of 15 Risk & Insurance editors and writers.