Marsh Broker Aaron Baum Recognized as a 2020 Entertainment Power Broker
Aaron Baum, Vice President, Marsh
Aaron Baum, vice president at Marsh, took client service to a new level this year as he helped several media companies fulfill their unique projects.
Sharbil Nammour, global director of risk & security for Vice Media, said Baum helped him create a wide variety of coverages for "all of the crazy stuff we do."
He spoke about Baum as a member of the team and regretted that he sometimes takes his level of customer service and involvement for granted.
On his knowledge of the industry, Nammour said Baum is "versed on every subject."
Marc Pellegrino, vice president of legal at Whistle Sports, noted that Marsh has done exceptional work for him and that he "can't speak highly enough of them and specifically, Aaron Baum's work."
Baum assisted Whistle Sports this year with two acquisitions and a broad blanket insurance program for global filming. Pellegrino rated Baum's customer service and knowledge of his industry enthusiastically, calling it 11/10.
Matt Gralen, with Mass Appeal Media, was also on the receiving end of Baum's expertise during a "messy situation" after his company's studio flooded.
Gralen said Baum came to his attention because of Baum's work with Vice Media, with which Mass Appeal shares a similar business model.
He also said that he can't speak highly enough of Baum and said that he "hopes to see him on the cover of the magazine."
2020 Entertainment Power Broker Winners and Finalists
---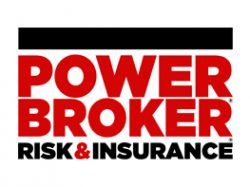 What is a Power Broker?
A Risk & Insurance Power Broker® is an individual who stands out among their peers for the exceptional client work they delivered over the past year. While brokers play many key roles in the insurance industry and risk profession, a Power Broker® award recognizes problem solving, customer service and industry knowledge.
Our goal is to broadly recognize and promote outstanding risk management and customer service among the brokerage community.
Who selects the winners?
Power Brokers are selected by risk managers based on the strength of the testimonials they provide to a team of 15 Risk & Insurance editors and writers.