Lockton Companies Broker Heather Miller Recognized as a 2022 Specialty Power Broker
Heather Miller, Account Executive, Lockton Companies
The cannabis and hemp industry has its share of challenges.
One of the biggest challenges is the capacity available in the space for property coverage. Heather Miller found some creative ways to get the maximum support from the market.
"Many people hold themselves to be experts in our field of cannabis since it's a growing business. However, in reality, few are actual experts," said Taylor Stevens, associate director, legal at PharmaCann, Inc.
"Heather knows our industry and works directly with our underwriters to make sure they understand the nuances of a highly regulated but federally illegal industry as well. … we have had better pricing, better coverage, and have been able to provide better information to underwriters."
Miller takes pride in being honest with her clients and in a space where everyone is still learning, she's found that her clients appreciate an honest answer, even if that answer is "I don't know, but let me find out."
"Heather is always available, always responsive and always finding many choices for us to have the best coverage for our facility," said Pateel Boyajian, director of compliance and in-house counsel at Flower One Holdings.
"Heather and her team worked hard to place our insurance, always keeping me informed, explaining all the options and providing me with lots of feedback. Heather was instrumental in helping my executive team and I make the decisions regarding coverage and carriers to work with."
2022 Specialty Power Broker Winners and Finalists
---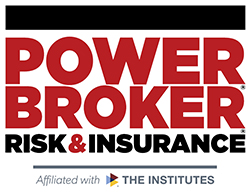 What is a Power Broker?
A Risk & Insurance Power Broker® is an individual who stands out among their peers for the exceptional client work they delivered over the past year. While brokers play many key roles in the insurance industry and risk profession, a Power Broker® award recognizes problem solving, customer service and industry knowledge.
Our goal is to broadly recognize and promote outstanding risk management and customer service among the brokerage community.
Who selects the winners?
Power Brokers are selected by risk managers based on the strength of the testimonials they provide to a team of 15 Risk & Insurance editors and writers.