Lockton Companies Broker Fred Zutel Recognized as a 2022 Real Estate Power Broker
Fred Zutel, President, Florida P&C, Lockton Companies
Insurance for one beachfront luxury development involved development, restoration and preservation. Fred Zutel negotiated the complex project and also assembled liability insurance covering construction and post-completion risks, saving the business more than $2 million.
In addition to being a great broker, he's a friend and confidante, said the client. After the tragic collapse in June 2021 of the Surfside, Florida condo down the street from one of Zutel's client's buildings, unit owners were concerned about their own building.
"Fred helped us reassure residents that the building was built to code and conformed to the highest standards," the client said. He brought inspector and adjustors to review the building. "Armed with information, we could comfort residents."
For another client's last property insurance renewal, Zutel got a 4% decrease in a hard market by "marketing the heck out of it," said the director of risk management. Instead of placing policies for each of its properties, he consolidated coverage in a master program to achieve economies of scale, the client said.
Zutel scored "a major win" for a third client by reducing the flood policy for a beachfront 50-story luxury hotel in Miami Beach by 80%, despite its location in a flood zone. "Not many insurance brokers are that savvy," the client said.
2022 Real Estate Power Broker Winners and Finalists
---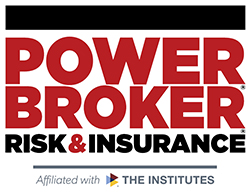 What is a Power Broker?
A Risk & Insurance Power Broker® is an individual who stands out among their peers for the exceptional client work they delivered over the past year. While brokers play many key roles in the insurance industry and risk profession, a Power Broker® award recognizes problem solving, customer service and industry knowledge.
Our goal is to broadly recognize and promote outstanding risk management and customer service among the brokerage community.
Who selects the winners?
Power Brokers are selected by risk managers based on the strength of the testimonials they provide to a team of 15 Risk & Insurance editors and writers.