Insurance Office of America Broker Steve Miller Recognized as a 2022 Technology Power Broker
Steve Miller, Broker and Innovation Lead, Insurance Office of America
The future of autonomous vehicles not only depends on advances in technology but also on the ability of insurers to wrap their heads around the risk. Steve Miller has proven adept at bringing carriers around, to the benefit of his clients.
"Hands down, he knows more about this than any other agent I've worked with," said a finance executive at one company. Miller, the executive said, secured a policy for the company from a carrier that had historically declined the industry.
While safety is often a concern for carriers, evolving business models are another challenge for autonomous vehicle companies. One of Miller's clients is moving from the research and development phase into commercialization of its self-driving technology for trucks.
Before the company started working with Miller, carriers had trouble understanding the company and often passed on it, said an operations executive at the company. Miller has been making carriers comfortable and proposing options for coverage, she said.
In addition to understanding the technology, Miller has a handle on the needs of fast-growing startups, said Luis Duco, director of payment operations for TrueNorth Transportation.
When the company brought Miller on in late 2020, it had 35 drivers, Duco said. It renewed last year with just over 200 drivers.
"Steve has been one of the pivotal keys to that growth," Duco said.
2022 Technology Power Broker Winners and Finalists
---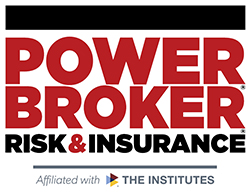 What is a Power Broker?
A Risk & Insurance Power Broker® is an individual who stands out among their peers for the exceptional client work they delivered over the past year. While brokers play many key roles in the insurance industry and risk profession, a Power Broker® award recognizes problem solving, customer service and industry knowledge.
Our goal is to broadly recognize and promote outstanding risk management and customer service among the brokerage community.
Who selects the winners?
Power Brokers are selected by risk managers based on the strength of the testimonials they provide to a team of 15 Risk & Insurance editors and writers.