IMA Financial Group Broker Debbie Brailsford Recognized as a 2023 At Large Power Broker
Debbie Brailsford, Vice President/Employee Benefits Consultant, IMA
As the human resources manager for Metro Metals Northwest Inc., Beverly Jackson oversees health insurance benefits for the manufacturer's roughly 450 employees in three states: Oregon, Washington and Colorado "That has been a problem for us," said Jackson. "We could not offer the same benefits for all of our facilities."
Or, at least, that was the case until Jackson called Debbie Brailsford, who came in and immediately negotiated lower rates. When open enrollment came around, Metro Metals could offer equal plans to employees at all its locations: "That's just a huge benefit to us," Jackson said. "To be able to standardize and offer the same benefits across the board for all your employees really just streamlines things."
Another client relied on Brailsford to untangle billing issues in a self-insured dental program. "Deb had our back the whole way," said Cathy Wilkins, owner of HR consulting firm Humans As A Resource. Wilkins attributed Brailsford's success to her focus on relationships
"She knows the people who actually can get the results for us. I don·t have to go through 16 people. I'll call Deb, and she'll say, 'Let me call Stacy' and then the problem's solved. That's a huge saver of time."
Brailsford is not afraid to stand firm when it comes to renewing policies, added client Lori Downen, controller for Shimadzu USA Manufacturing, which makes laboratory instruments. "They are some of the best renewals I have seen during a really difficult time," Downen said of Brailsford's work.
2023 At Large Power Broker Winners and Finalists
---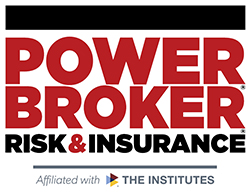 What is a Power Broker?
A Risk & Insurance Power Broker® is an individual who stands out among their peers for the exceptional client work they have delivered over the past year. While brokers play many key roles in the insurance industry and risk profession, a Power Broker® award recognizes problem solving, customer service and industry knowledge.
Our goal is to broadly recognize and promote outstanding risk management and customer service among the brokerage community.
Who selects the winners?
Power Brokers are selected by risk managers based on the strength of the testimonials they
provide to a team of 15 Risk & Insurance editors and writers.