IMA Financial Group Broker Andrew Agress Recognized as a 2023 Health Care Power Broker
Andrew Agress, Executive Vice President, Bolton, an IMA Company
Going to extraordinary lengths for clients is a cornerstone of what it takes to be a Power Broker. But it's what Andrew Agress of Bolton did for those who weren't his clients that has earned him the distinction this year.
When Traffic Management Inc. was gearing up for its 2022 renewal, its SVP of people and culture, Wynnie Goodwin, looked to Agress for his guidance and insight.
This might appear to be a typical interaction between client and broker, except that Traffic Management Inc. wasn't a client of Agress' at the time of the consultation.
"He looked over our [then] current health care proposal and gave us sound advice to work with another broker to complete our 2022 renewals," Goodwin said. Because of Agress' contributions and the generous offer of his time and expertise, Traffic Management Inc. brought him in as its broker in 2022. And in the last year, Agress has produced creative options for his client, paving the way for their success.
"[He has] worked to craft a 2023 strategy that [will set us up] for a better future for the next few years," Goodwin said. These solutions include looking at both captives and self-insured options.
Agress was also instrumental in the implementation of a consolidated billing system for Traffic Management Inc. He found a vendor that would provide the company with one reconciled bill, saving his client both time and money.
2023 Health Care Power Broker Winners and Finalists
---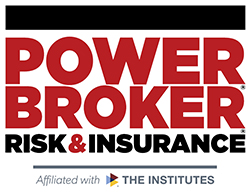 What is a Power Broker?
A Risk & Insurance Power Broker® is an individual who stands out among their peers for the exceptional client work they have delivered over the past year. While brokers play many key roles in the insurance industry and risk profession, a Power Broker® award recognizes problem solving, customer service and industry knowledge.
Our goal is to broadly recognize and promote outstanding risk management and customer service among the brokerage community.
Who selects the winners?
Power Brokers are selected by risk managers based on the strength of the testimonials they provide to a team of 15 Risk & Insurance editors and writers.