Hylant Broker Bob Grigas Recognized at a 2023 At Large Power Broker
Bob Grigas, Senior Vice President, Hylant
Because of a challenging safety record, Chicago-based Marquee Event Rentals was not able to renew its insurance coverage at an acceptable price. So, the company's COO Brad Siniscalchi reached out to Bob Grigas. Even though another brokerage had the account, Grigas got down to work.
"He spent a significant amount of time going through the business and getting to understand who we were and what we were doing," Siniscalchi said. The company rents and sets up tents, tables, chairs and other event items. The result was virtually the same coverage but with massive savings, an important feat following the pandemic's dramatic impact on the event industry "The ability to save hundreds of thousands of dollars went a long way toward helping us maintain viability."
Grigas, who ended up winning the account also helped Marquee access a nurse­ triage program to better manage minor employee injuries "He's been Johnny on the spot in every way," Siniscalchi said.
Grigas achieved similar results for another event services company facing non­ renewal on several policies at the end of 2021 "He was willing to help before I even switched to Hylant, which to me was amazing," said the company's former CFO.
Thanks to Grigas, the company renewed its policies and even saved about $550,000. Grigas also jumpstarted the company's next renewal well in advance "I was blown away by the level of service not only from Bob but from the rest of his team," they said.
2023 At Large Power Broker Winners and Finalists
---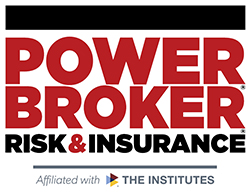 What is a Power Broker?
A Risk & Insurance Power Broker® is an individual who stands out among their peers for the exceptional client work they have delivered over the past year. While brokers play many key roles in the insurance industry and risk profession, a Power Broker® award recognizes problem solving, customer service and industry knowledge.
Our goal is to broadly recognize and promote outstanding risk management and customer service among the brokerage community.
Who selects the winners?
Power Brokers are selected by risk managers based on the strength of the testimonials they provide to a team of 15 Risk & Insurance editors and writers.