Huntington T. Block Broker Anne Rappa Recognized as a 2020 Fine Arts Power Broker
Anne Rappa, Senior Vice President, Huntington T. Block Insurance
The Pace Gallery was on the move to a custom-built, eight-story global headquarters. "It was a long process," said the gallery's head of collections, Catherine Davis. "I don't think we'd be in the new building without Anne."
Broker Anne Rappa was tasked with keeping Pace active while on the move. She worked with a risk management surveyor to prioritize the parts of the build that needed to be completed before art could be moved in. Once the new building was accessible, Rappa's work didn't stop; the gallery, which could now hold up to five exhibitions under one roof, was preparing for its opening. Its typical limits would not be enough.
We needed a much larger limit. Anne understood the stress that put on us, especially after a big move, but she said 'leave it with me, I'll make it happen.' And she did," said Davis.
"She's very hands-on and wants to understand our business," said client Marco Gusella, controller at Hindman, LLC.
When the auction house, much like Pace this year, was working to find a new location in one of its many cities, Rappa was "ahead of the game." Gusella said.
She would review leases and buildings to make sure they had everything in place before our art could move in."
A third facility had to move its collection from Queens to Brooklyn. Storage facilities were not the CFO's expertise, but Rappa was "very generous with her time, walking through the storage areas with me." For this art expert, Rappa was invaluable.
2020 Fine Arts Power Broker Winners and Finalists
---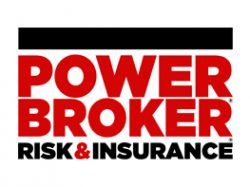 What is a Power Broker?
A Risk & Insurance Power Broker® is an individual who stands out among their peers for the exceptional client work they delivered over the past year. While brokers play many key roles in the insurance industry and risk profession, a Power Broker® award recognizes problem solving, customer service and industry knowledge.
Our goal is to broadly recognize and promote outstanding risk management and customer service among the brokerage community.
Who selects the winners?
Power Brokers are selected by risk managers based on the strength of the testimonials they provide to a team of 15 Risk & Insurance editors and writers.