Huntington T. Block Broker Adrienne Reid Recognized as a 2020 Fine Arts Power Broker
Adrienne Reid, Vice President, Huntington T. Block Insurance
When Mary Burke took on the role of director for Sid Richardson Museum in 2012, she knew she had a lot to learn.
"I had no experience with fine arts insurance," she said. But broker Adrienne Reid made the transition seamless. "Adrienne came up to Fort Worth and took the time to talk about the industry with me, explaining many aspects of best practices for safekeeping of the collection and in fine arts insurance … we established the foundation of a partnership."
That started them off on a good path. Years later, when the museum trustees decided it was time to review coverage, Reid was instrumental. "She was helpful in talking about the level of coverage we might consider. It had been a few years since we last updated, so she discussed recommendations on how often a collection should be appraised and was patient with all my questions throughout the process," said Burke.
And that level of care and commitment translated over to Susan Slepka Anderson, director of collection management, The Menil Collection.
"Adrienne is among the best fine art insurance brokers I've worked with and is one of the best in her field," said Anderson.
Reid placed The Menil Collection in a new OLIP program that enables the museum to insure international outgoing loans without impacting the museum's regular fine art policy. "Adrienne is highly knowledgeable and available to review lender insurance policies, loan agreements and exhibition contracts to provide us with the best … guidance at all times."
2020 Fine Arts Power Broker Winners and Finalists
---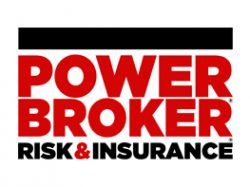 What is a Power Broker?
A Risk & Insurance Power Broker® is an individual who stands out among their peers for the exceptional client work they delivered over the past year. While brokers play many key roles in the insurance industry and risk profession, a Power Broker® award recognizes problem solving, customer service and industry knowledge.
Our goal is to broadly recognize and promote outstanding risk management and customer service among the brokerage community.
Who selects the winners?
Power Brokers are selected by risk managers based on the strength of the testimonials they provide to a team of 15 Risk & Insurance editors and writers.