HUB International Broker Rich DeWard Recognized as a 2023 Workers' Comp Power Broker
Rich DeWard, Vice President, Risk Consultant, HUB International
As the director of treasury services for the nonprofit Hope Network, Bill Anstey knows how critical it is to manage workers' comp insurance costs. Every dollar saved on premiums can go toward helping people with developmental disabilities live full, independent lives — a critical part of the organization's mission. That's why he relies on broker Rich DeWard.
For a number of years, Hope Network's executive leadership team has worked with DeWard to monitor key performance metrics, reducing its experience modification and net incurred claims costs in the process.
"When Rich comes to our organization for our quarterly reviews," Anstey said, "he's become one of our team members, because he's a trusted partner whom all of our directors and managers can turn to as needed."
During the renewal process, these reviews helped drive hundreds of thousands of dollars in savings for the organization. Two years ago, during the height of the pandemic, he helped the team navigate shifting laws and regulations in the state of Michigan.
"We're a 24/7/365 operation. We couldn't shut down some of our operations," Anstey said. "He explained what types of law changes and rule changes have occurred, and I bring that up because there were a lot of them."
Several clients emphasized that DeWard's outstanding performance for their organization isn't limited to a single year. He helps them develop innovative solutions every single year — the mark of a true Power Broker.
2023 Workers' Comp Power Broker Winners and Finalists
---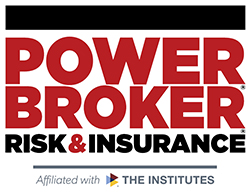 What is a Power Broker?
A Risk & Insurance Power Broker® is an individual who stands out among their peers for the exceptional client work they have delivered over the past year. While brokers play many key roles in the insurance industry and risk profession, a Power Broker® award recognizes problem solving, customer service and industry knowledge.
Our goal is to broadly recognize and promote outstanding risk management and customer service among the brokerage community.
Who selects the winners?
Power Brokers are selected by risk managers based on the strength of the testimonials they provide to a team of 15 Risk & Insurance editors and writers.