HUB International Broker Lynn Killeen Recognized as a 2022 Private Client Power Broker
Lynn Killeen, Senior Vice President, Family Office Specialist, HUB International
Lynn Killeen doesn't lead with fear and that is one of the keys to her success, according to an executive at a large New York-based family office that often faces complicated liability issues.
"It's an information and data-driven approach, which I think just builds confidence and helps us make quicker, more sound decisions," the executive said. The approach also allows sophisticated clients to calmly weigh their risks.
Another key to Killeen's approach is sharing advice based on what peers are doing, which can be reassuring to family offices, the executive said.
"She's not just passing on data points. She has direct insight from her experience." Killeen also keeps open lines of communication, which ensures she is on top of any changes in the family's situation, the executive added. Killeen has fought hard over claims in the past year.
John E. "Chip" Akridge III, founder and chairman of a real estate development and management company in Washington, D.C., said Killeen went back and forth with a carrier over claims related to a rash of air conditioning problems.
"It took her a year or so to convince the insurance company that the coverages were there and deductibles were exceeded and a claim needed to be paid … but she finally convinced them it was their responsibility to live up to their terms of the contract," he said.
2022 Private Client Power Broker Winners and Finalists
---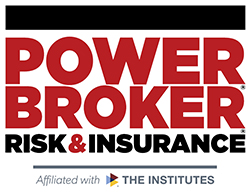 What is a Power Broker?
A Risk & Insurance Power Broker® is an individual who stands out among their peers for the exceptional client work they delivered over the past year. While brokers play many key roles in the insurance industry and risk profession, a Power Broker® award recognizes problem solving, customer service and industry knowledge.
Our goal is to broadly recognize and promote outstanding risk management and customer service among the brokerage community.
Who selects the winners?
Power Brokers are selected by risk managers based on the strength of the testimonials they provide to a team of 15 Risk & Insurance editors and writers.