HUB International Broker Dain Dockter Recognized as a 2023 Transportation Power Broker
Dain Dockter, Senior Vice President, Midwest Territory Leader, HUB International
Dain Dockter goes the extra mile for his clients.
That approach is reflected in the creativity that went into the renewal for a Texas-based hazmat hauler that needed a $5 million limit to be reflected on its state regulatory filings, which certify that a firm's liability cover complies with Texas' financial responsibility law.
Dockter struck a deal using two excess liability carriers to provide $4 million in excess limits to sit over the business's primary $1 million in coverage.
The move saved the motor carrier $40,000, but it was a challenge to put into place. The Texas Department of Motor Vehicles system was programmed to allow for a primary carrier and only one excess carrier.
Dockter explained to the motor vehicle department why the change was needed — not only for his client but for any hazmat carrier that needs $5 million in limits for its Form E filing.
While the state agreed to the change, the clock was ticking, so Dockter's team convinced the lead excess liability carrier to post the full $4 million of excess limits on the company's state-mandated paperwork. The carrier then provided a $2 million by $2 million layer to indemnify the lead excess carrier if it was pulled into a claim that exceeded its $2 million limit.
"Dain is a true professional," said Mike Dercaci, president of Schwarz Logistics.
2023 Transportation Power Broker Winners and Finalists
---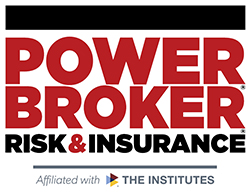 What is a Power Broker?
A Risk & Insurance Power Broker® is an individual who stands out among their peers for the exceptional client work they have delivered over the past year. While brokers play many key roles in the insurance industry and risk profession, a Power Broker® award recognizes problem solving, customer service and industry knowledge.
Our goal is to broadly recognize and promote outstanding risk management and customer service among the brokerage community.
Who selects the winners?
Power Brokers are selected by risk managers based on the strength of the testimonials they provide to a team of 15 Risk & Insurance editors and writers.