Gallagher Broker Nick Terlecki Recognized as a 2022 Public Sector Power Broker
Nick Terlecki, Area Assistant Vice President, Gallagher
Stephanie Lee, risk manager, County of Kent worked with Nick Terlecki's dad, Richard, prior to Nick taking over the account.
According to Lee, the transition was seamless: "Nick picked right up where his dad left off, showing he was equally knowledgeable on our insurance needs."
Terlecki's the kind of broker who always provides topnotch customer service.
For the county, that shines through in his ability, along with his team, to find the best rate and coverage available to ensure its property exposures are appropriately insured.
Lee lauded Terlecki on his ability to come through on the things he says he's going to do. This year, specifically, Terlecki said he was going do everything in his power to keep the county's premiums at similar rates, and Lee said he came through without any significant increases.
"And that speaks to his character and the way his colleagues view him in the industry."
Lee quipped, "I could say, 'Here, Nick, you take care of the county,' and I wouldn't have to worry about a thing."
She said the county's good standing and stellar loss history surely make them a favorable insured, but it is Terlecki's advocacy that paints the Kent County picture for carriers.
"He puts the county's needs first. He's personable. He shows that he cares, that the county's needs are above any commission he might make. He treats me like a person and shows he cares about Kent County as an organization," Lee said.
2022 Public Sector Power Broker Winners and Finalists
---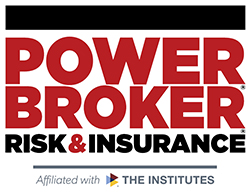 What is a Power Broker?
A Risk & Insurance Power Broker® is an individual who stands out among their peers for the exceptional client work they delivered over the past year. While brokers play many key roles in the insurance industry and risk profession, a Power Broker® award recognizes problem solving, customer service and industry knowledge.
Our goal is to broadly recognize and promote outstanding risk management and customer service among the brokerage community.
Who selects the winners?
Power Brokers are selected by risk managers based on the strength of the testimonials they provide to a team of 15 Risk & Insurance editors and writers.