Gallagher Broker Matthew Carrier Recognized as a 2022 Employee Benefits Power Broker
Matthew Carrier, Area Vice President, Gallagher
Mission-driven nonprofit organizations have different needs from other for-profit businesses, and they need a broker who understands their mission and vision.
Matthew Carrier is the right broker for these organizations, having spent his career developing a niche business acting as a broker to nonprofits that serve developmentally disabled individuals.
Assisting organizations that are committed to helping people is Carrier's job every day.
Working with nonprofits means his clients have to squeeze every penny — and they can't simply raise their rates when Medicaid is funding their services.
One client explained, "We have to do a lot with a little bit of money. And he understands we can't pass on any increases to our staff, however small."
One of Carrier's clients is self-funded with a low specific stop-loss deductible of $30,000 due to its lower tolerance for risk and limited cash flow. It had three large claimants when it was facing renewal this past year, causing a very large stop loss renewal increase of 79.1%.
The incumbent carrier couldn't come down on rate enough to meet the client's needs.
Carrier relied on his network of national partners to find a new carrier and reduce the overall stop loss to a 15% increase with a 45% rate cap in year two.
His client summed it up: "He's great at assessing the situation. He pointed out things we were paying for that we shouldn't be. We had a large claim on our plan, and he went to bat for us to help our employee and help us keep the costs as low as possible."
2022 Employee Benefits Power Broker Winners and Finalists
---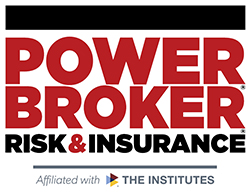 What is a Power Broker?
A Risk & Insurance Power Broker® is an individual who stands out among their peers for the exceptional client work they delivered over the past year. While brokers play many key roles in the insurance industry and risk profession, a Power Broker® award recognizes problem solving, customer service and industry knowledge.
Our goal is to broadly recognize and promote outstanding risk management and customer service among the brokerage community.
Who selects the winners?
Power Brokers are selected by risk managers based on the strength of the testimonials they provide to a team of 15 Risk & Insurance editors and writers.