Gallagher Broker Lauren Cheek Recognized as a 2023 Employee Benefits Power Broker
Lauren Cheek, Area Vice President, Gallagher
Brokers are no strangers to hard work, and sometimes the combination of hard work, patience and tenacity pays off.
One of Lauren Cheek's clients has a complex structure with different designs and contributions for its salaried and non-union employees across four divisions. Because of the design, the benefits package needed approvals at various levels from each of the four divisions before landing in the C-suite.
Cheek worked closely with the client, who said, "Lauren had to assist us in developing design changes, offering new point solutions to hopefully reduce costs, and revise contribution strategies to get to the employer increase that would be acceptable for each of the divisions. This entailed many versions and many hours of analysis. She was extremely knowledgeable about the different programs we could consider and had a great handle on benchmarking information. Additionally, Lauren was able to help us interpret what the actuary was developing in terms of budget numbers and premium equivalents."
Cheek helped another client save $1.9 million over the last year through her creative solutions. She found the savings primarily through pharmacy contract negotiations, benchmarking against peer companies, and smart plan design changes. Her client commented on her successful partnership with Cheek: "I think you need a broker to challenge you, not let you guide the conversation all the time. Lauren is great at challenging me while still being professional and thinking about the company's initiatives."
2023 Employee Benefits Power Broker Winners and Finalists 
---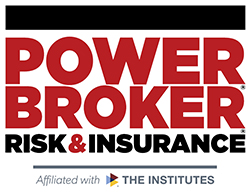 What is a Power Broker? 
A Risk & Insurance Power Broker® is an individual who stands out among their peers for the exceptional client work they have delivered over the past year. While brokers play many key roles in the insurance industry and risk profession, a Power Broker® award recognizes problem solving, customer service and industry knowledge. 
Our goal is to broadly recognize and promote outstanding risk management and customer service among the brokerage community. 
Who selects the winners? 
Power Brokers are selected by risk managers based on the strength of the testimonials they provide to a team of 15 Risk & Insurance editors and writers.