Gallagher Broker John Chino Recognized as a 2020 Public Sector Power Broker
John Chino, Area Senior Vice President, Gallagher
The California Schools JPA often has third-party vendors and consultants entering its schools for demonstrations or presentations. But, these third parties didn't always carry insurance to protect the schools against sexual assault should an event occur.
"This risk existed, but there was no insurance specific to cover it," said Karla M. Rhay, CEO. So she challenged broker John Chino to find the solution. Chino spent three years creating a pool for vendors to pay into, collecting premium to cover a school in the rare event there is an incident.
"And it's not just John's clients who benefit," said Rhay. "This is something that can benefit all schools."
Another client, the Ohio Transit Risk Pool, was in the middle of its renewal when its long-term insurer said it wouldn't cover transit vehicle replacement costs. Seeing that the pool's business is only in transit, that could not stand.
"The way others can't work without a building, we can't work without our vehicles," said CEO Barbara Rhoades. They needed a market that would cover at replacement cost, and Chino "worked tirelessly" to find that market.
Thuy Wong, CEO, CharterSAFE, also sung Chino's praises. During the Camp Fire in California, nine of Wong's pool members were directly impacted, resulting in a multi-million-dollar loss.
"John connected us with the insurance carrier immediately. We were one of the first back out there — within a week," she said. "John's not a once-a-year kind of broker. He's a 'how can I make sure you are getting what you need to help your members' kind of broker."
2020 Public Sector Power Broker Winners and Finalists
---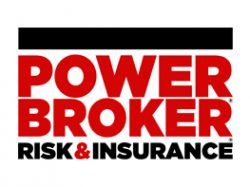 What is a Power Broker?
A Risk & Insurance Power Broker® is an individual who stands out among their peers for the exceptional client work they delivered over the past year. While brokers play many key roles in the insurance industry and risk profession, a Power Broker® award recognizes problem solving, customer service and industry knowledge.
Our goal is to broadly recognize and promote outstanding risk management and customer service among the brokerage community.
Who selects the winners?
Power Brokers are selected by risk managers based on the strength of the testimonials they provide to a team of 15 Risk & Insurance editors and writers.