Gallagher Broker Eileen Yuen Recognized as a 2023 Finance Power Broker
Eileen Yuen, Managing Director, Financial Institutions, Gallagher
Broker Eileen Yuen surprises her clients with how much time she invests in learning the intricacies of their businesses.
Despite the breadth of the national book she oversees, "We always feel like she's attuned to what's going on with us as an institution, with what our needs are, and she's always accessible — which, given her position and the scope of her responsibilities, I find pretty remarkable," said Jim Nigro, executive vice president and chief risk officer for Lakeland Bank. "She handles our account like it's one of her few accounts."
Yuen has built her practice by encouraging her team to "know the client's business like it is our own," one of her colleagues shared in her Power Broker nomination. And she places herself at the forefront by dedicating the time to learn about her clients' priorities, challenges and initiatives. From there, she proactively seeks ways to leverage this information to their benefit, one client shared.
Described as someone who relentlessly seeks solutions, Yuen has a passion for the financial sector that has translated into her spearheading numerous initiatives to keep her clients apprised of market conditions, trends and industry-specific insurance products.
One client shared how much they appreciate Yuen's consistent, early guidance on how to enhance their risk profiles most effectively: "This allowed us to properly plan and utilize resources to accomplish the goals we set while also helping us prepare for our policy renewal process," they said.
2023 Finance Power Broker Winners and Finalists
---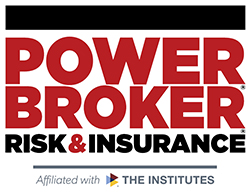 What is a Power Broker?
A Risk & Insurance Power Broker® is an individual who stands out among their peers for the exceptional client work they have delivered over the past year. While brokers play many key roles in the insurance industry and risk profession, a Power Broker® award recognizes problem solving, customer service and industry knowledge.
Our goal is to broadly recognize and promote outstanding risk management and customer service among the brokerage community.
Who selects the winners?
Power Brokers are selected by risk managers based on the strength of the testimonials they provide to a team of 15 Risk & Insurance editors and writers.