Gallagher Broker David Brockmann Recognized as a 2020 Construction Power Broker
David Brockmann, Area Vice President, Gallagher
David Brockmann finds cost-saving solutions for problems clients didn't realize they had — yet.
His impact on a new client's workers' comp coverage within one year was so significant, the client observed: "We strongly believe our decision to change brokers in 2018 was one of the most significant and positive decisions our company has made in the past few years."
Brockmann immediately began analyzing the client's experience modification rating and discovered many errors in recent years. Months of work led to the insurer slicing the client's EMR — cutting premium in half — and issuing a refund exceeding $250,000.
The client also noted its fleet insurance premiums dropped $350,000 at its last renewal because of Brockmann's introduction of new safety policies.
For W.M. Schultz Construction Inc., Brockmann uncovered percolating problems with two subcontractors that could have greatly increased its risk exposure, noted company president William M. Schultz. In one case, Brockmann discovered a potential subcontractor's insurer had a B rating, indicating the subcontractor is a high-risk company.
"The information David provided supported our commitment to a safe work environment," Schultz said. "We procured this scope of work through another subcontractor."
As part of an upcoming project with subcontracted diving services, Brockmann investigated the nature of the work and advised Schultz Construction to require the subcontractor to obtain riggers liability coverage.
2020 Construction Power Broker Winners and Finalists
---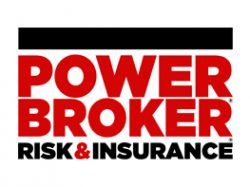 What is a Power Broker?
A Risk & Insurance Power Broker® is an individual who stands out among their peers for the exceptional client work they delivered over the past year. While brokers play many key roles in the insurance industry and risk profession, a Power Broker® award recognizes problem solving, customer service and industry knowledge.
Our goal is to broadly recognize and promote outstanding risk management and customer service among the brokerage community.
Who selects the winners?
Power Brokers are selected by risk managers based on the strength of the testimonials they provide to a team of 15 Risk & Insurance editors and writers.