Gallagher Broker Alexis Spoon Recognized as a 2023 Education Power Broker
Alexis Spoon, Area Vice President, Gallagher
When Paul Murphy, director of business services, Sinclair Community College, and team sent out an RFP late Nov. 2021, they were optimistic they'd find someone great. The school has had "no property losses since the '80s," so they knew they had a marketable story for carriers.
They just needed the right broker.
Alexis Spoon was more than happy to step up to the plate.
"She was a breath of fresh air. She brought in new ideas." Murphy was amazed later in 2022 when Spoon brought in four carriers to tour the campus and compete for its business.
"We never had that prior. Alexis took the time to get to know us so she could market us. That's what we were missing before." To him, that's Spoon going the extra mile.
Client Ryan McLeod, director COO, Middle Cities Risk Management Services, has also felt the positive effect of working with Spoon.
McLeod and and a few of his teammates were new to their positions and learning the ropes in serving the Middle Cities Risk Management Trust, an insurance pool serving local schools and libraries.
"We've leaned heavily on Alexis to guide and support us as we learn our new responsibilities and jobs," he explained. Spoon has even introduced and connected McLeod and team with reinsurers and other insurance industry professionals who have helped them adjust as well.
"She really takes the time to listen to us, internalizes what we say, and then goes out there to help us meet our goals," McLeod said. "She really advocates what our goals are. She's a learner and she's open to understanding what our school services look like."
2023 Education Power Broker Winners and Finalists 
---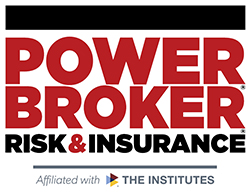 What is a Power Broker? 
A Risk & Insurance Power Broker® is an individual who stands out among their peers for the exceptional client work they have delivered over the past year. While brokers play many key roles in the insurance industry and risk profession, a Power Broker® award recognizes problem solving, customer service and industry knowledge. 
Our goal is to broadly recognize and promote outstanding risk management and customer service among the brokerage community. 
Who selects the winners? 
Power Brokers are selected by risk managers based on the strength of the testimonials they provide to a team of 15 Risk & Insurance editors and writers.