Frank H. Furman Broker Brian Pratt Recognized as a 2020 Construction Power Broker
Brian Pratt, Insurance and Risk Advisor, Frank H. Furman Inc.
Construction clients that need to put the brakes on escalating workers' comp and other insurance costs turn to Brian Pratt.
Kelly Roofing's workers' comp costs began rising following several injuries, and the company's insurer refused to renew coverage just as the firm's workload ballooned, noted president Ken Kelly.
Pratt helped establish a safety program and found replacement coverage with an insurer that would "actively manage" claims.
The program was so successful, the company earned a $112,000 dividend from the insurer, Kelly noted. "Our mod rate is now 0.82, where it was over the 1.00 threshold. This has allowed us to save 18% off the state mandated rate," which meant a $120,000 premium savings.
Another roofing client with a low experience mod faced a large claim following a large commercial roof fire caused by one of its workers. "The fire occurred with one of our largest clients.
Keeping them satisfied, while also efficiently managing the claim, required an immediate response and strategy," Pratt's client said.
Pratt assisted in creating a plan that ensured the roofer would have "appropriate coverage against unknown and unforeseen risk," while the roofer repaired the roof itself to prevent a large claim from damaging its experience. "We ended up [avoiding] tens of thousands of dollars in future premium increases," the client said.
In addition, Pratt introduced that client and another to captive insurers that have reduced their insurance costs and promoted greater safety, the clients said.
2020 Construction Power Broker Winners and Finalists
---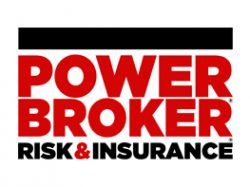 What is a Power Broker?
A Risk & Insurance Power Broker® is an individual who stands out among their peers for the exceptional client work they delivered over the past year. While brokers play many key roles in the insurance industry and risk profession, a Power Broker® award recognizes problem solving, customer service and industry knowledge.
Our goal is to broadly recognize and promote outstanding risk management and customer service among the brokerage community.
Who selects the winners?
Power Brokers are selected by risk managers based on the strength of the testimonials they provide to a team of 15 Risk & Insurance editors and writers.