DeWitt Stern Broker Emily Weiss Schaffer Recognized as a 2020 Fine Arts Power Broker
Emily Weiss Schaffer, Senior Account Executive, DeWitt Stern, a division of Risk Strategies
Hermitage Museum, located in Saint Petersburg and the second-largest museum in the world, had a huge exhibit in the works.
"It was a very complex exhibition," said Oksana Salamatina, owner of Salamatina Gallery. The museum was bringing on 91 works from 23 lenders spread across the globe. "Some might look at this like it's a lot of daunting work. Other brokers might not have the patience to deal with the complexity of it," Salamatina said. "But Emily could."
Broker Emily Weiss Schaffer handled it like a pro, working not only for Salamatina but also with her. "I would never have been able to do this without her advice, hard work and guidance through each step," Salamatina said.
Sean Cleary, COO of Phillips, said Schaffer worked to get them improved coverage for some obscure needs unique to the artworld where mediums of art are constantly being redefined.
"Emily helped include clarifying language within our policy to cover potential losses that are unique to the artworld," said Cleary. "We didn't even have to request that service. Emily went out and found us improved coverage."
Proactive might just be the best word to describe Schaffer. A third client noted that Schaffer plays a massive role in keeping them current.
"She's proactive and keeps us up-to-date on the latest goings on in the business realm.
She was the one who helped us implement better sexual harassment training," the client said.
2020 Fine Arts Power Broker Winners and Finalists
---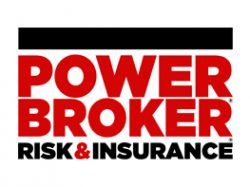 What is a Power Broker?
A Risk & Insurance Power Broker® is an individual who stands out among their peers for the exceptional client work they delivered over the past year. While brokers play many key roles in the insurance industry and risk profession, a Power Broker® award recognizes problem solving, customer service and industry knowledge.
Our goal is to broadly recognize and promote outstanding risk management and customer service among the brokerage community.
Who selects the winners?
Power Brokers are selected by risk managers based on the strength of the testimonials they provide to a team of 15 Risk & Insurance editors and writers.