CAC Specialty Broker Michael Wakefield Recognized as a 2023 Specialty Power Broker
Michael Wakefield, EVP & Transactional Insurance Practice Leader, CAC Specialty
It was eight years ago that Michael Wakefield worked as in-house legal counsel for an insurance brokerage. At that time, he did not have a specific plan to become a transactional liability (TL) insurance broker, but it quickly became evident that more and more clients were demanding that specialty. So Wakefield became an expert in the TL sector, getting to know every insurance market in the space.
Eric Jesse, partner, Lowenstein Sandler, works with Wakefield several times a year on R&W insurance deals. As Jesse explained, many brokers often advocate too much for insurance companies (rather than the policyholder) and are not often willing to challenge insurers' underwriting positions.
"But Michael is a constant advocate for our clients in trying to get them the best possible policy," Jesse said. "This past year, in particular, I asked Michael to push back on exclusions that the insurer was proposing, and after numerous conversations with the underwriters, he was successful. And the client obtained a stronger insurance policy to their satisfaction."
An investment advisor also worked with Wakefield in the midst of a very busy 2021 fourth quarter: "When many brokers were saying that they could not get R&W insurance carriers to bid on new transactions, Michael not only connected us with a carrier but also helped us complete a placement of coverage in 30 days [for] a business in Canada."
2023 Specialty Power Broker Winners and Finalists
---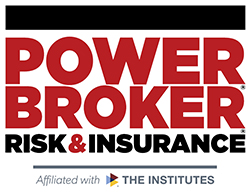 What is a Power Broker?
A Risk & Insurance Power Broker® is an individual who stands out among their peers for the exceptional client work they have delivered over the past year. While brokers play many key roles in the insurance industry and risk profession, a Power Broker® award recognizes problem solving, customer service and industry knowledge.
Our goal is to broadly recognize and promote outstanding risk management and customer service among the brokerage community.
Who selects the winners?
Power Brokers are selected by risk managers based on the strength of the testimonials they provide to a team of 15 Risk & Insurance editors and writers.