Beecher Carlson Broker Susan Garrard Recognized as a 2020 Renewable Energy Power Broker
Susan Garrard, Managing Director, Beecher Carlson
"Susan has provided incredible service to our company over the past year," said one general counsel.
"Notably, she guided the company through a series of complicated claims following Hurricane Florence and led us to a good outcome.
"She was also able to negotiate a sizable settlement on a property claim that our carrier was not obligated to pay us per the terms of our policy."
The market for renewable energy is "very rough and hardening" said one managing director of operations.
"We had losses from a named storm, and Susan was on top of the renewal. She got to market very early: London, Zurich, New York, all over. And not just 'oh c'mon please.'
"She was very thoughtful [in] the way she characterized our assets and the way we operate them. She scheduled site visits to show off our operations and detailed our maintenance program."
For all that effort, the claims process was even more challenging, the client recalled.
"The loss happened a few months after we changed carriers. That should not have made a difference, but it did. Susan is not specifically on the claims side, but she stepped in to work with the underwriters and to coax the claims people."
In another instance, a client had a claim from a prior broker that had gone unreported past the deadline. "Susan was able to go back and convince a prior carrier to agree to pay the bulk of the claim. It was considered 'settled' but without litigation."
2020 Renewable Energy Power Broker Winners and Finalists
---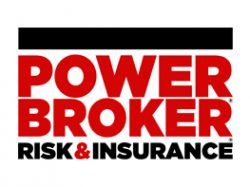 What is a Power Broker?
A Risk & Insurance Power Broker® is an individual who stands out among their peers for the exceptional client work they delivered over the past year. While brokers play many key roles in the insurance industry and risk profession, a Power Broker® award recognizes problem solving, customer service and industry knowledge.
Our goal is to broadly recognize and promote outstanding risk management and customer service among the brokerage community.
Who selects the winners?
Power Brokers are selected by risk managers based on the strength of the testimonials they provide to a team of 15 Risk & Insurance editors and writers.