Beecher Carlson Broker Olga Collins Recognized as a 2020 International Power Broker
Olga Collins, Managing Director, Multinational Practice, Beecher Carlson
Insurance is a people business, and building successful programs often hinges on the strength of a broker's relationships with the market. This is especially true in the international sector.
Building and maintaining relationships across oceans and time zones is no easy feat, but this is what Olga Collins hangs her hat on. As a member of the Worldwide Broker Network's Board of Directors, Collins understands relationships.
"Olga was elected to the WBN Board in April 2019. She is the youngest of 18 board members. In six short months, she has already made her mark, including spearheading a client advisory panel," said Francie Starnes, CEO, Worldwide Broker Network.
In the past year, Collins has leveraged her connections to restructure several of her clients' multinational programs. In one case, she cancelled and replaced 30% of a client's portfolio, resulting in expanded coverage and a greater level of compliance.
"This was made possible by the relationships Olga has created with brokers who know their local markets best," Starnes said.
"We are an entertainment company that does shows in over 80 countries. Ms. Collins works with us to assure continuity of coverage in countries where there is admitted and non-admitted coverages," said Vin Foderingham, VP of risk management for Feld Entertainment.
"She goes out of her way to assure we have full understanding of the international admitted/non-admitted landscape."
2020 International Power Broker Winners & Finalists
---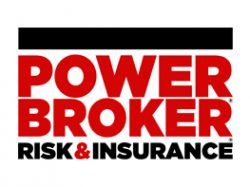 What is a Power Broker?
A Risk & Insurance Power Broker® is an individual who stands out among their peers for the exceptional client work they delivered over the past year. While brokers play many key roles in the insurance industry and risk profession, a Power Broker® award recognizes problem solving, customer service and industry knowledge.
Our goal is to broadly recognize and promote outstanding risk management and customer service among the brokerage community.
Who selects the winners?
Power Brokers are selected by risk managers based on the strength of the testimonials they provide to a team of 15 Risk & Insurance editors and writers.