Beecher Carlson Broker Mary Leighton Recognized as a 2020 Renewable Energy Power Broker
Mary Leighton, Senior Vice President, Beecher Carlson
There is a general assumption that because renewable energy is cutting-edge technology, everything else about the sector is tech-savvy as well.
But while wind farms and solar arrays may be huge, the front office is often small, and expertise in specialized areas like cyber risk is in short supply in such lean operations.
One client put out a request for proposal on cyber coverage.
"We got a lot of generic answers," said the president of the company.
"Mary stepped in and helped us sift through the proposals and understand the coverage. She got us more information and ultimately new coverage at a good price."
Another client incurred a large loss in the middle of the policy term, then suffered additional losses just prior to renewal. The capacity available in that client's segment is highly limited, with a dwindling number of carriers willing to write.
The client faced the steep challenge of several of its underwriters leaving the sector entirely and the few others reluctant to renew in the face of multiple losses.
Mary Leighton dug in on a combined marketing and renewal campaign. In the end she was able to add four new underwriters to the program by agreeing to increased deductibles while the client implemented the claims mitigation strategy and addressed ongoing areas of concern.
As each concern was addressed or rectified, the deductible was reset to a pre-agreed level.
2020 Renewable Energy Power Broker Winners and Finalists
---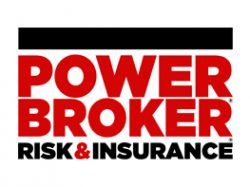 What is a Power Broker?
A Risk & Insurance Power Broker® is an individual who stands out among their peers for the exceptional client work they delivered over the past year. While brokers play many key roles in the insurance industry and risk profession, a Power Broker® award recognizes problem solving, customer service and industry knowledge.
Our goal is to broadly recognize and promote outstanding risk management and customer service among the brokerage community.
Who selects the winners?
Power Brokers are selected by risk managers based on the strength of the testimonials they provide to a team of 15 Risk & Insurance editors and writers.