Beecher Carlson Broker Karl Choltus Recognized as a 2022 Renewable Energy Power Broker
Karl Choltus, Managing Director, Surety, Beecher Carlson
Karl Choltus won his Power Broker laurels for sorting situations where multiple parties were trying to transfer risk.
"Karl was able to find an insurer to support the issuance for the first time of a surety bond that guaranteed payment to a general contractor for the completion of a solar facility," said a financial executive.
"We have used surety for many of our projects, however in this instance, Karl assisted us in getting the surety comfortable to provide a large bond on a form which not only had to be customized but had language that was normally challenging to all sureties."
Another client credited Choltus with an innovative approach: "The indemnifications in the complex capital structure often put the needs of sureties and investors at odds in terms of assumptions of liability. Our counsel worked with Karl to structure an indemnity that addressed and eliminated the cross collateral liability between project companies," said the client.
"That allowed us to protect our investors and continue to use surety as a form of assurance to meet our large project financial-assurance requirements."
Surety complications extend to the more quotidian needs of the power grid.
"In 2021, we had to post security to a large utility for interconnection guarantees," said the investment executive at one big renewable generator. "The form of bond is deemed very difficult by all sureties. Karl had us prepare information for the surety which was atypical and guided us through the process in getting us surety credit."
2022 Renewable Energy Power Broker Winners and Finalists
---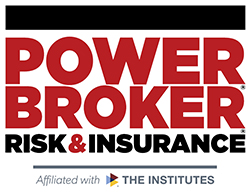 What is a Power Broker?
A Risk & Insurance Power Broker® is an individual who stands out among their peers for the exceptional client work they delivered over the past year. While brokers play many key roles in the insurance industry and risk profession, a Power Broker® award recognizes problem solving, customer service and industry knowledge.
Our goal is to broadly recognize and promote outstanding risk management and customer service among the brokerage community.
Who selects the winners?
Power Brokers are selected by risk managers based on the strength of the testimonials they provide to a team of 15 Risk & Insurance editors and writers.