Aon's Galo Santana Recognized as a 2020 Technology Power Broker
Galo Santana, Insurance Broker, Aon
Sports apparel maker TegraGlobal was facing a six-figure increase on its property policy and needed its broker to get creative.
Aon's Galo Santana's solution?
He bifurcated the company's domestic and international exposures, lined up a carrier to cover each and saved his client more than $100,000 on the expiring policy. Thus, the same coverage at an overall savings approaching half a million dollars.
"It was such a significant savings that we didn't have a choice but to move," said Jim Fischman, TegraGlobal's vice president and corporate controller.
Another client suffered losses just two weeks prior to policy renewals. The incumbent underwriter got cold feet, and suddenly, Santana was in scramble mode trying to arrange coverage with other carriers.
With just 11 days to go before policy expiration, he worked his connections tirelessly and was successful in getting the same coverage terms with a premium decrease to top it off.
Santana also went to bat for a chemical company risk manager who was new to their position.
The risk manager was a bit slow on paperwork and the carrier canceled coverage for nonpayment.
Due to Santana's persistence, the carrier made a one-time exception and reinstated coverage, providing an audible sigh of relief on the part of the client.
2020 Technology Power Broker Winners and Finalists
---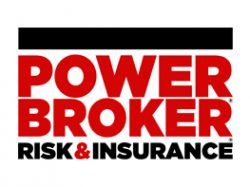 What is a Power Broker?
A Risk & Insurance Power Broker® is an individual who stands out among their peers for the exceptional client work they delivered over the past year. While brokers play many key roles in the insurance industry and risk profession, a Power Broker® award recognizes problem solving, customer service and industry knowledge.
Our goal is to broadly recognize and promote outstanding risk management and customer service among the brokerage community.
Who selects the winners?
Power Brokers are selected by risk managers based on the strength of the testimonials they provide to a team of 15 Risk & Insurance editors and writers.