Aon Broker Stephen Kyriacou Recognized at a 2023 At Large Power Broker
Stephen Kyriacou, Managing Director, Senior Lawyer, Aon
As an emerging product, judgment preservation insurance is not easy to secure. But Stephen Kyriacou has emerged as a leader in the space, both for delivering policies and explaining how they work.
"His ability to educate me as the corporate risk manager, for him to educate our in-house litigation team, for him to educate our outside defense counsel especially, on the benefits of the policy, how to structure it and how to negotiate it … was, I think, invaluable," said the risk manager for a company that needed to insure a high nine-figure judgment in its favor.
The policies allow the holders to preserve part of a financial judgment even if a subsequent legal appeal reduces it.
"It's not an off-the-shelf type of product. It's very customized to our litigation," said the risk manager. "Stephen's guidance and talking through claim scenarios … was crucial."
Kyriacou says that his team in Aon's Litigation Risk Group "is constantly innovating new ways of bringing low-cost insurance capital to bear on the different litigation-related situations in which our clients find themselves. We do this in order to allow them to either minimize, or if possible eliminate, some risk they are facing, solve some problem that they are dealing with, or take advantage of some opportunity they have been presented with."
2023 At Large Power Broker Winners and Finalists
---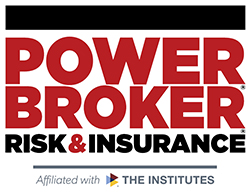 What is a Power Broker?
A Risk & Insurance Power Broker® is an individual who stands out among their peers for the exceptional client work they have delivered over the past year. While brokers play many key roles in the insurance industry and risk profession, a Power Broker® award recognizes problem solving, customer service and industry knowledge.
Our goal is to broadly recognize and promote outstanding risk management and customer service among the brokerage community.
Who selects the winners?
Power Brokers are selected by risk managers based on the strength of the testimonials they provide to a team of 15 Risk & Insurance editors and writers.