Aon Broker Matthew Durrant Recognized as a 2020 At Large Power Broker
Matthew Durrant, Assistant Vice President, Aon
It is during hard markets that brokers show their mettle. Matthew Durrant, an assistant vice president at Aon in Bermuda, has earned a Power Broker® award by ensuring that clients particularly hit by tougher market conditions had the coverages they needed.
Risk managers at automotive companies have related how Durrant has managed to find carriers disposed to provide excess casualty coverages for which capacity has been significantly reduced in the marketplace.
"Some of the existing markets reduced their capacity, and some European insurers in particular pulled out of the account" said David Bertsch, the general manager of internal audit & chief audit executive at Toyota Motor North America.
"Matthew has good transit not only in Bermuda, but also in New York and Europe, and we were able to utilize and leverage his ability to find alternative solutions to some of the capacity that we had lost, and at a really good price level."
This kind of support was also felt by another client during its renewal season.
"Matt was very flexible as we went back and forth with some of the changes that we had to make to the program," said Al Gier, the director of Global Risk Management & Insurance at General Motors. "We wanted no holes in our excess coverage, and we wanted to maintain our incumbent relationships to the extent that it was possible. Matthew made sure that it happened."
2020 At Large Power Broker Winners and Finalists
---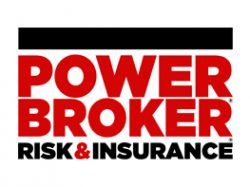 What is a Power Broker?
A Risk & Insurance Power Broker® is an individual who stands out among their peers for the exceptional client work they delivered over the past year. While brokers play many key roles in the insurance industry and risk profession, a Power Broker® award recognizes problem solving, customer service and industry knowledge.
Our goal is to broadly recognize and promote outstanding risk management and customer service among the brokerage community.
Who selects the winners?
Power Brokers are selected by risk managers based on the strength of the testimonials they provide to a team of 15 Risk & Insurance editors and writers.