Aon Broker Kathleen Lewis Recognized as a 2023 Cyber Power Broker
Kathleen Lewis, Assistant Vice President & Team Leader, Aon
There's a hard market, and then there's a 300% premium price increase after coming off an 18-month policy.
That's what one of Kathleen Lewis' clients faced. Lewis helped the global firm find the capacity it needed at an acceptable price. She worked with London, Bermuda and wholesale markets in the U.S. to construct the tower in less than three weeks.
"The cyber market was not the most stable for us," the client said. "Kathleen was able to navigate that on a global basis." And Lewis is already getting started on next year's renewal: "Today, we had a strategy meeting for our company's policy renewal, and she led the call and was able to speak articulately to all the agenda points," the client said. "We are starting off on the right foot, and that's due to her."
Other clients lauded her willingness to fight for the policy language they need and her steadfast approach to customer service.
"We require certain languages in the policy of purchase and she really fights for that," one client said. "She's obtained a lot of things that we didn't expect, but she was just persistent at it … She's just a player. She always wants to get us the best deals and the best coverage as painlessly as possible."
"It doesn't matter how small or seemingly insignificant the question is," another client added. "If a [question] I don't know the answer to comes up, I know I'm going to hear from her — either by email or she'll pick up the phone and talk me through it."
2023 Cyber Power Broker Winners and Finalists
---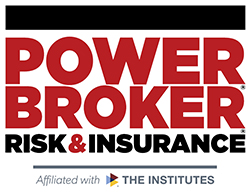 What is a Power Broker?
A Risk & Insurance Power Broker® is an individual who stands out among their peers for the exceptional client work they have delivered over the past year. While brokers play many key roles in the insurance industry and risk profession, a Power Broker® award recognizes problem solving, customer service and industry knowledge.
Our goal is to broadly recognize and promote outstanding risk management and customer service among the brokerage community.
Who selects the winners?
Power Brokers are selected by risk managers based on the strength of the testimonials they provide to a team of 15 Risk & Insurance editors and writers.