Aon Broker Corey Lewis Recognized as a 2020 At Large Power Broker
Corey Lewis, Vice President, Aon
Broker Corey Lewis lives and breathes tax insurance programs. When a renewable energy client came to him looking for a solution to a deal-breaking problem with a major investment project in California, he knew exactly what to do.
After approaching several tax insurance markets to explain the underlying risk, Lewis was able to obtain a program at a competitive price with the required terms and conditions.
Drafting language that provided the correct, specific and appropriate covered tax position, he placed a first-of-its-kind $20 million seven-and-a-half-year tax insurance program that protected his client against losing the California property tax solar energy system exemption on its investment in a 100-megawatt solar project.
For another renewable energy developer and tax equity investor, Lewis secured a program that protected it from a reduction in investment tax credits claimed, relating to its residential solar energy systems.
Working with excess tax insurance markets to provide the most cost-effective additional capacity, Lewis was able to bring the cost of the program within his client's budget. He also ensured the carriers understood the covered tax position and were able to provide true follow form coverage to the underlying primary program.
The client said: "What I like most about Corey is he knows his stuff intimately. He's able to get to the bottom of issues quickly and resolve them."
2020 At Large Power Broker Winners and Finalists
---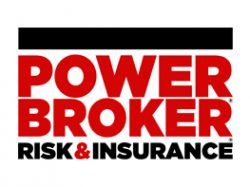 What is a Power Broker?
A Risk & Insurance Power Broker® is an individual who stands out among their peers for the exceptional client work they delivered over the past year. While brokers play many key roles in the insurance industry and risk profession, a Power Broker® award recognizes problem solving, customer service and industry knowledge.
Our goal is to broadly recognize and promote outstanding risk management and customer service among the brokerage community.
Who selects the winners?
Power Brokers are selected by risk managers based on the strength of the testimonials they provide to a team of 15 Risk & Insurance editors and writers.