Aon Broker Conor Cassin Recognized as a 2022 Health Care Power Broker
Conor Cassin, Vice President – Team Leader, Aon
In a hard market amid uncertain times, clients take comfort in having a broker who can pivot as needed.
Conor Cassin's clients know that when they come to him with a problem, he'll come back with an innovative solution.
"Conor came to the table with a very creative risk transfer solution that enabled us to provide a higher certainty of success with one of our largest customers," said one client. "He is able to find coverage solutions in unique situations where other brokers can't think outside the box."
Another client said, "We were working on placing tail coverage and there were a number of dynamics that made that particular placement incredibly difficult on a commercial level. Conor had some very good practical advice and suggestions for navigating that in a way that worked out very well for the clients."
A third client had a similar experience.
"Prior to our renewal, we announced we were doing an IPO and we put the IPO on hold. So, we had some difficult time with the carriers. Conor got us an extension, and when that extension was over, we came through pretty unscathed considering all that's gone on internally for us."
Of course, todays' uncertainties extend beyond the business world.
"With the environment we live in now, we've had meetings with the general counsel's where Conor was actually in a house without power and he would go out to the car and crank the car up so he could have a charged phone and do our Zoom meetings," a client said.
2022 Health Care Power Broker Winners and Finalists
---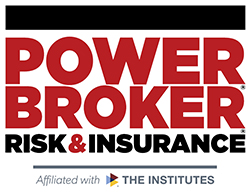 What is a Power Broker?
A Risk & Insurance Power Broker® is an individual who stands out among their peers for the exceptional client work they delivered over the past year. While brokers play many key roles in the insurance industry and risk profession, a Power Broker® award recognizes problem solving, customer service and industry knowledge.
Our goal is to broadly recognize and promote outstanding risk management and customer service among the brokerage community.
Who selects the winners?
Power Brokers are selected by risk managers based on the strength of the testimonials they provide to a team of 15 Risk & Insurance editors and writers.