Aon Broker Christine Palomba Recognized as a 2020 Utilities Power Broker
Christine Palomba, Senior Vice President, Aon
Finding coverage in a hard market can be tricky for any company, but if you're carrying wildfire exposures, you'll need a broker like Aon's Christine Palomba to get you through.
"The casualty insurance market is a tricky place at present for utility companies that own and operate a significant amount of transmission and distribution assets — namely due to the wildfire exposure that exists in some of our operating areas," said one director of risk management.
"There was a significant concern regarding the availability as well as pricing for our operations. Christine was instrumental in negotiating a very satisfactory renewal for our corporation, guided and assisted us in presenting our risks, and ultimately secured pricing and terms that were more than acceptable," the client continued.
"Considering what some of our utility peers were experiencing with their renewals, ours was deemed to be a resounding success."
Another director of risk management added, "the market was the hardest I had seen in decades and getting worse by the week from a buyer perspective.
"In a matter of weeks, I went from wanting to increase limits to hoping to maintain expiring limits. With Christine leading the charge, I was able to renew 99% of my expiring limit with no changes in terms and conditions."
Another client suffered an "unprecedented run of high-severity losses" and had a subsidiary in financial distress.
"Christine provided a steady hand and worked tirelessly to ensure that the markets understood the changes at our company," the client said.
2020 Utilities Power Broker Winners and Finalists
---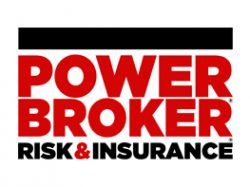 What is a Power Broker?
A Risk & Insurance Power Broker® is an individual who stands out among their peers for the exceptional client work they delivered over the past year. While brokers play many key roles in the insurance industry and risk profession, a Power Broker® award recognizes problem solving, customer service and industry knowledge.
Our goal is to broadly recognize and promote outstanding risk management and customer service among the brokerage community.
Who selects the winners?
Power Brokers are selected by risk managers based on the strength of the testimonials they provide to a team of 15 Risk & Insurance editors and writers.