Aon Broker Chirag Patel Recognized as a 2023 Traditional Energy Power Broker
Chirag Patel, Vice President, Aon
The insurance manager at one company explained that his business was spun off from a multinational company, "leaving our brokers the daunting task of splitting the exposures from the two companies. Due to the quick spin-off, percentages were allocated amongst the global insurance programs.
Chirag [Patel] not only assisted me in understanding the program but helped me rectify the exposures," the insurance manager said.
"He brought unique experience to the broker role, as he has been an underwriter for a casualty insurance company. His knowledge of the insurance wording and his support for contractual reviews were invaluable in getting our program sorted."
Patel provided historical knowledge of the program "and was instrumental in assisting me in [determining] the appropriate size of the exposure of the new company," the manager said.
"Chirag, along with Aon, was able to  reduce the company's overall premium by more than 30% year-over-year. Chirag exemplifies what a true steward of the business should look like, with his timely responses [and] historical knowledge of the casualty line."
Another director of risk management said, "We had a very short time frame to place a local auto policy, and Chirag was able to deliver with great results."
In another case, a client company completed an acquisition that doubled its exposures less than two months after its renewal. As it was, the client would have had to pay a massive additional premium, but Patel was able to negotiate a change in composite rates.
2023 Traditional Energy Power Broker Winners and Finalists
---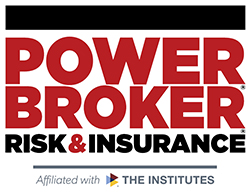 What is a Power Broker?
A Risk & Insurance Power Broker® is an individual who stands out among their peers for the exceptional client work they have delivered over the past year. While brokers play many key roles in the insurance industry and risk profession, a Power Broker® award recognizes problem solving, customer service and industry knowledge.
Our goal is to broadly recognize and promote outstanding risk management and customer service among the brokerage community.
Who selects the winners?
Power Brokers are selected by risk managers based on the strength of the testimonials they provide to a team of 15 Risk & Insurance editors and writers.